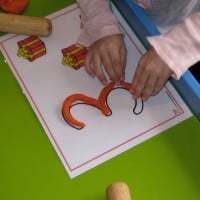 Children can have great fun making pictures of numbers.
Draw them in sand, or using a paint programme on tablet.
Make  a collage, or just arrange some sticks or shells.
Get the paints out, or use play dough.
Why not also ask your child to trace over the shape with their finger, always starting from the top.
Have fun, and why not post the results here…